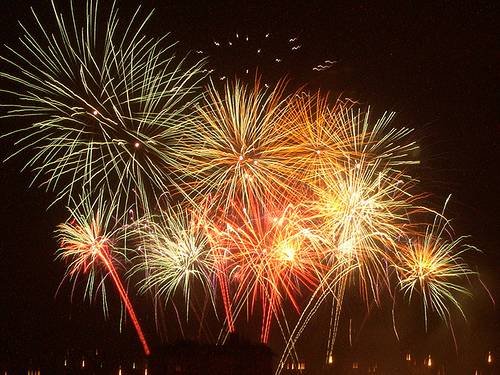 Love, Canadian style
Here we are again for another exciting edition of Bachelor Blogger, Canadian style. I just took a look at the stats thinking I'd see only Canadians checking in here this past week. But there are international visitors to this page. Sure, they could be accidental tourists, but I'll take 'em. Maybe they're ex-pats. Whatever, good to have you.
Maybe it's because I was expecting the worst, but I'm enjoying this northern version of the
Bachelor
. Canadians have an innate suspicion of Canadian TV. Chalk it up to being the neighbours of show biz central, but also chalk it up to that our TV generally sucks a ton of hard ass. Or should I say 'tonne'? That always confuses me. But
Bachelor Canada
is doing a fine job of looking like the American version, with the same compelling/frustrating story lines. Well done, whoever it is who's doing it. The mansion is extremely mansion-like, the helicopters are very helicopterish, and the locales are as equally located on a map.
As for the host, he's okay, although I can't remember his name. I told you last week he looked like a giant next to Bachelor Brad. I thought there was an off-chance Brad was just tiny, but I think we can safely assume Host Boy (until I learn his name) is actually a pituitary case. Did you notice his black sweater at the start of the show? It was the most ill-fitting piece of clothing I've ever seen on a human being. I'm guessing it was way too small for him. I realize it's hip to wear your shirt untucked hanging out from the sweater, but even granting that he looked like a kid going into a new grade wearing last year's clothes.
It's not just a mountain anymore
Our Canadian gals proved they can be just as vapid as any American women we see on TV. When the first date card arrived saying they'd be off to the Big Easy, not a one of them knew what that meant. Some thought it might be a mountain in Hawaii, one wondered if it wasn't New York's nickname. Sigh.
Isn't it unusual that a regular date would travel so far away? Usually everyone goes to a new city en masse before they divvy up dates. But this time, eight women were selected to fly from Vancouver Island to Louisiana. First, though, they had to shave their legs for the long plane ride.
While in New Orleans, they went to what looked like a brothel. A small jazz ensemble greeted them and out came the madam, who proceeded to strip. Only it wasn't stripping, it's "the art of tease." This distinction allowed the Giggly Pastor Chantelle to participate, but it was touch and go for a while. You see, she works with children and she wants them to be proud of what they see. Pride cometh before the fall, don't it? Makes you wonder why she applied to become a contestant on this show if she was worried about showing off her sinful side. "I'm a woman of faith," she said, "but I also want to fall in love." Okay, fair enough. Now shut up and take off your clothes.
She nailed the, er, presentation. Watching her moves, you'd never guess she's still a virgin. But then turn up the volume and hear the giggles and it all starts to makes sense.
Chantelle got the rose, as well she should. I have to agree with Brad on that one. She's totally cute and seems like a great person. The giggling might eventually wear you down, like, say, after about ten minutes, but she's in my top five for sure.
[Okay, let's do a top 5. I reserve the right to change any of these at any point during the season. But as they stand now, here they are: 5. Kara 4. Sophie 3. Chantelle 2. Laura B. 1. Nicole.]
While the Pastor was the biggest surprise on the date, the biggest disappointment had to be Chantelle's opposite Melissa-Marie, aka the Single Mom Playboy model. You'd figure it was her competition to lose, right? But she made a good point: when posing nude you don't have to dance around. Also, when posing nude you can lie on your back so your paunch looks flat. It's hard to suck it in for any length of time when moving around.
MM proceeded to fret about her daughter, whom she misses terribly. I understand missing your kid but you kinda know what you're getting into when you sign onto these things. Methinks maybe it was more of a cry for attention.
Line of the date went to Brad. When Laura F. used giant feathers as props in her dance, Brad didn't get to see enough of her except for when she would hold them horizontally and open them up. "There was the clam, which I appreciated," he said. I bet he did.
While those eight women flew back to Victoria, Brad jetted over to Las Vegas to meet the next four women. No gambling was involved. Instead they went to a race track where the girls got to drive Ferrari's around. Sophie from Moncton, Kara from Delta, and the two psychos Whitney and Gabrielle took turns doing laps. Fastest won a date with Brad.
Danger: Whitney
Last week I couldn't see what Gabrielle's problem with Whitney was. It didn't help that Gabrielle seemed unhinged. This week I get it. When Sophie tore off on her laps, Brad said, "You girls are in tough right now." Whitney shot him a look and said, in all seriousness, "Don't say that!" No sense of playfulness at all. That's a danger sign right there. A red flag, if you will. Will you?
Kara and Gabby finished 4th and 3rd, respectively, while there was one-tenth of a second difference between Sophie and Whitney, but Whitney won (I'm sure the producers made that call). And off they went. I have no recollection of their private date beyond a helicopter ride. I see I didn't make any notes. What happened? If there was anything to it anyone wants to add, make use of the comments section. I'm a comments suck.
Okay, maybe not
Next up was the one-on-one date, with a rose on the line. After trips to New Orleans and Las Vegas, Laura B., the lucky recipient of this date, must have been wondering where she'd get to go. The cocktail waitress from Ottawa was whisked away to... downtown Victoria. Yes, it's beautiful and a tourist destination but I'm jaded because it's my hometown. Doesn't seem all that thrilling. They walked around the legislature grounds, which is nice but she's from Ottawa where the parliament buildings are a bigger deal. They then had dinner on the patio at the Empress Hotel. It occurred to me that Laura B. reminds me exactly of one of my favourite comedic actresses, Julia Louis-Dreyfus. So I immediately developed a bit of a crush on her.
The date ended with one of those embarrassing private concerts where the couple are expected to slow dance to a singer I've never heard of before. Only this time I have! It was Jill Barber. Can-con rules!
And with that, all the dates were over. Or were they? Three women were left out, including Ana, who, you'll recall, was the lucky recipient of the pity rose last week, an extra rose Brad decided to hand out because Ana never got any time with Brad despite trying so hard. Brad says he's not the type of guy to hand out an extra rose and not take her on a date. So he snuck into her bedroom and aroused her... Wait a second, get your minds out of the gutter. I mean he gently poked her... Hey, snap out of it. This is network TV we're talking about. I mean he woke her up. Good thing she didn't scream. Even better thing he didn't scream when he saw her without her makeup.
It was really early in the morning, but it was light out. The two went off by seaplane to Tofino, on the west coast of Vancouver Island. Ana was excited as all get out... sort of. "We're going to Tofino!... Where's Tofino?"
The two took a long walk on a longer beach. Then they sat down on a Hudson's Bay blanket for a picnic which included beer, which was so wrong on two counts: 1. It's illegal to drink alcohol on beaches in BC. 2. It was still the morning! But now that I think about it, I'm sure it was just a promotional shot for the sponsor. They probably had water or juice in the bottles. That's what I want to believe.
The playboy model and the giggly pastor forged a bond back at the mansion. They both really, and inexplicably, like each other. Chantelle was thinking that she should probably tell Brad she's a virgin. Melissa, not getting it, said that fact "would probably scare the crap out of a lot of guys."
But at the cocktail party, things got testy between the lady and the tramp. It seems Chantelle, who already had a rose, told MM she could have one-on-one time with Brad first. She needed to tell Brad she had a kid and put him in an uncomfortable position this early in the proceedings by drunkenly forcing him to opine on the presence of said child immediately. On her first attempt to get to Brad, she was met with the maiden already there. "Oh, fuck me," she said. "This is ridiculous." And out she stormed. Back inside, she did a spot-on impression of her former best friend, while the pastor thought maybe MM had a touch too much communion wine.
Melissa-Marie out of control
She finally got to Brad, though. It probably didn't help her cause that she was clearly shit-faced. Brad described it thusly: "This one is going downhill with no brakes." And we knew then and there that's the last we'd see of the Playboy model. At least until her edition hits the news stands. Then we'll see a lot more of her.
And while Whitney was parading around in Amy Winehouse's f*** me pumps, and necking with Brad on the veranda, the lovely Laura B. decided to let that get to her. She tried to play the interrupting game but the controlling Whitney told her to come back in two minutes. Laura didn't skip a beat. Without breaking stride, she turned right around and walked out, only to look back and see the two playing tonsil hockey. Despite being rosed earlier, her insecurities – no doubt influenced by the free-flowing grape juice – got the better of her. She spent a good portion of time up in the bathroom crying to whoever would listen that she should just quit right now before Brad finds out how boring she is.
Brad eventually got wind of the meltdown and talked her down off the toilet seat. He asked her to stay, or at least to make her decision in the morning, i.e. when she sips on her eye of newt and toe of frog concoction. "I don't know what's wrong with me," she told him. He, like a true gentleman, held his tongue. Or maybe it was still in Whitney's mouth.
With Laura Louis-Dreyfus and the Giggly Virgin Pastor already rosed, ten more would be handed out while four would go home. In order they went to:
Softball Kara
Tia
Sophie
Britany
Mop-Top Michelle B.
Catty Gabby
Whitney, with the fake boobs and all-too-real eyebrows
Romanian Ana
Nicole, who whispered she'd accept the rose but he owes her a date
former NBA girlfriend Bianka
Only one of the four going home provided any tears. Michelle V. worried that she might never find love. But there's only room for one Michelle so she had to go. The others to leave were Melissa-Marie, Laura F., and the model/neuroscientist Stephanie, who all left with their heads held high.
Looks like there might be some drama (i.e. comedy) next week, too. Surely our Canadian producers are too honest to toy with us like their American counterparts do.